There's always a storm of debate when movie studios announce that they're remastering an old movie that we all know and love. From animation to live-action and even rehashed story lines, many film fanatics believe that studio bosses are becoming lazy and producing films that they know have worked well in the past — despite there being a demand for new stories on the screen.
Our team here at Fulton Umbrellas love a good trip to the cinema, and you can probably guess which remake we're all anticipating for next month. In today's blog posts, we take a look at what comebacks are soon to be released and what remakes have left a lasting impression.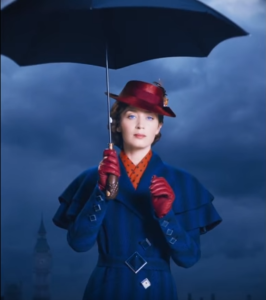 Mary Poppins Returns
Mary Poppins is making a return to the silver screen in Disney's reboot starring the fabulous Emily Blunt. Set 25 years after the original movie starring Julie Andrews and following the book series penned by P.L. Travers, this movie welcomes the governess' return to the Banks family home on Cherry Tree Lane in London.
Cast your memory back to the first film and you'll remember Mary gliding down from the skies with her umbrella to look after Michael and Jane Banks who were in desperate need of attention and adventure. This film follows a similar premise, where Poppins comes back to look after Michael's three children after a tragic loss occurs in the family.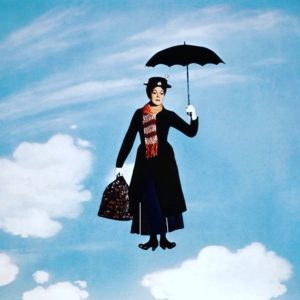 Although Bert won't be joining us in this film, Hamilton creator Lin-Manuel Miranda plays a street lamplighter named Jack who was an apprentice of his — so don't think you'll lose that magical touch in the sequel.
This film is your perfect excuse to go to the cinema around Christmas time, with a set release of 21st December and will likely be practically perfect in every way! Just don't forget your birdcage umbrella…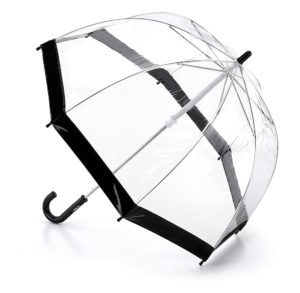 A Star Is Born
Not too long ago, A Star Is Born hit the cinema and became an immediate blockbuster sensation with a soundtrack dominating the UK music charts. Starring Lady Gaga and Bradley Cooper 80 years after the original, the film series has had four instalments thus far and highlights how every era gets one to call its own.
The first movie which was released in 1937 stars Janet Gaynor and Fredric March tells the story of a young girl soaring to make it in Hollywood as an actress, and the impromptu relationship she has with a well-established actor who is battling with alcoholism. The 1954 version featuring Judy Garland and James Mason is based on the original screenplay but is altered slightly to tell the tale of an aspiring singer who is convinced that she can make it in the movies.
However, you may be more familiar with the Barbra Streisand and Kris Kristofferson remake which was released in 1976 and details the relationship of an upcoming female singer and a self-destructive rock star who fall in love. Similar to the 2018 release, the female singer's career is ascending while the love interest declines as a result of an addiction — we think this one could win big at 2019's Academy Awards!
The Parent Trap
The Parent Trap will always be one of those feel-good films that we can never watch too many times – but which version is your favourite? Did you know that there were a few versions of the film before Lindsay Lohan took the role of Hallie Parker and Annie James in 1998?
The original film was released by Disney in 1961 and starred Hayley Mills as Sharon McKendrick and Susan Evers, identical twins who were separated shortly after birth when their parents decided to divorce. When they were unexpectedly thrown together at the same summer camp, their looks and home life experiences allowed the pair to come to the realisation that they were in fact twin sisters. When summer camp came to a close, the two switched places and returned 'home' to the parent they never really knew. Sharon and Susan are soon reunited when they discover that their father intends to marry a child-hating gold-digger, and they must stop this from happening.
The 1998 version mirrors the same story, although the twins lived in separate counties with one growing up in London and the other in Napa Valley. This version however, did not see three television sequels and was not nominated for an Academy Award.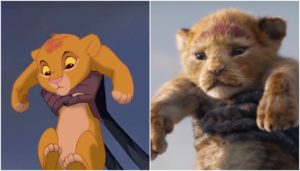 The Lion King
You can't deny that you're already itching with excitement that the first trailer for The Lion King has been released. Starring Donald Glover as Simba and Beyoncé Knowles-Carter as Nala, the original animation is regarded as one of Disney's best and even has a theatrical show off the back of it.
The animated movie was released back in 1994 with original songs from Elton John and a score by Hans Zimmer — which has remained at the heart of the movie since its release. The plot shows a pride of lions ruling over the animal kingdom from Pride Rock in Africa. When King Mufasa tragically dies as a result of his evil brother Scar, his son Simba is next in line to the throne who Scar also tries to eliminate.
We're not certain whether this movie, which is set to be released in summer of 2019, will feature some of the iconic anthems from the original, but it would be a waste to not use the magnificent voices of the cast members.
Which movie remake is your favourite? And most importantly, what film will you next be seeing at the cinema?