Enjoy Summer at the UK's Best Lidos
Summer 2021 is going to look a lot different from usual. As restriction ease, many sun-seekers will not be jetting off on an international holiday this year. But don't fret; with heatwaves, good times and an adventures spirit, there's still so much we can enjoy in our own country.
Why do you normally go on holiday? Do you like discovering local history, enjoying new cultures, or cooling off in the pool? Well, if you've answered yes to any of those three activities, then your staycation is going to get a lot better. We present to you the humble lidos. If you didn't know, a lido is an open-aired swimming pool or bathing beach is open to the public. They're an icon of the traditional beach holiday. And with staycations on the rise, they're set to make a big splash in our summer plans. Join us as we explore five out of the UK's best lidos and why your perfect summer vacations is just a lido away.
Saltdean Lido, Brighton (England)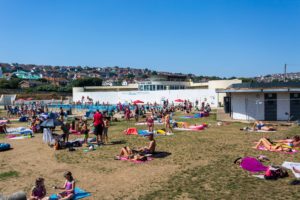 When you think of lidos, you think of 1930s summer getaways. Well, after years of neglect, this 30's icon reopened in 2018 for modern families to enjoy. The pool was once described by Historic England as "one of the seven wonders of English seaside, "emphasising its impressive art deco architecture. It's not just a fun place to hang around; it's a site of cultural and historical significance – everything you need from a good holiday location. You can even enjoy Brighton beach while you're there.
The Gourock Pool, Gourock (Scotland)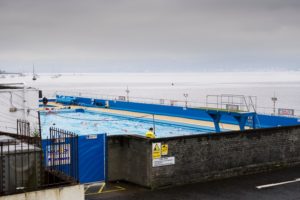 If you're looking for a fun adventure just out of Glasgow, then Gourock Pool is a popular choice for local Scots and visitors alike. It's popularity is unsurprising, as the pool offers expansive views over the Clyde. Even better, the salt-water pool is heated. So even on days when you're more likely to need a windproof umbrella than beach towel, you can still enjoy swimming in the warm water, It's a perfect spot to visit, no matter the weather.
The Rock Pool, Newcastle (N.Ireland)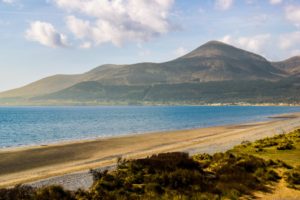 Enjoying a quick dip is easy in the North Irish seaside town of Newcastle. This lido has some seriously impressive views as well. The rock Pool was opened in 1933 and now remains as one of the last outdoor pools on the island, Look up and you'll see the impressive Mourne Mountains; glance the other way and you'll be treated to the coast of Country Down. Pools are set to open on 7th August, so you can prepare yourself for splash and swim in the late summer.
Brockwell Lido, London (England)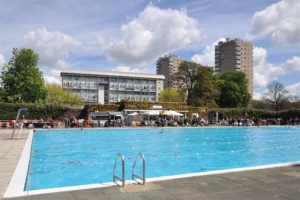 Even non-swimmers can enjoy this lido in London. Hidden in Brockwell Park, this 1930's outdoor pool has seen a multi-million-pound restoration, preserving its historic art deco setting. Not only can you enjoy a few laps of the pool, but the lido is also home to a great health and fitness facility , offering yoga and dance classes throughout the year. This summer, you can also see your favourite movies in the outdoor cinema nights around the pool. Who needs to visit a movie theatre when you have a lido?
Blackpill Lido, Swansea (Wales)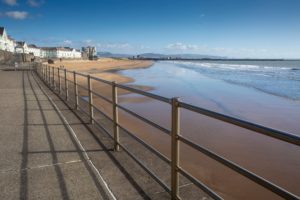 Entertaining the little ones can be difficult sometimes, but the Blackpill Lido in Swansea is the perfect adventuros day out. You'll not be doing lengths in this outdoor pool. Instead, you'll find shallow waters that are great padding. Tall fountains also make it fun to dodge the failing water. The lido is complete with picnic areas and surrounded by cafes, so you can always take a break for some lunch or ice cream. It's right next to Swansea promenade too, so there are more fun-filled activates to enjoy while you visit.
Don't worry about missing out on a fun swim this summer, because the UK still offers a range of lidos for us to enjoy your staycation. Even then, if the sun doesn't make an appearance, just remember to take a clear umbrella that will help you see the sights in any weather, and kid umbrellas to protect the children from any holiday drizzles.