Any famous actor or actress will tell you that the best part of making a film is the experience that comes with job. Working on a movie set allows them the chance to get into character and put their own spin on how they would speak and act — some have gone so far to be impulsive on set and change up the script to make a scene feel much more natural.
Did you know that in Harry Potter and the Chamber of Secrets, when Jason Issacs' character, Lucius Malfoy says "Let us hope that Mr Potter will always be around to save the day" — Daniel Radcliffe's response "Don't worry, I will be" was totally out of the blue? The director liked it so much he decided to keep it in!
Although such trivia is fun to know, especially for those Friday night pub quizzes, that's not what we're here to discuss. We have something much more serious to cover, such as outing celebs who were so attached to their on-screen personas that they took a memento of their character from set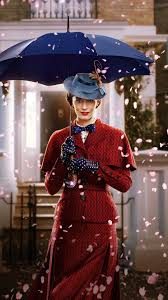 1.    Emily Blunt — Mary Poppins Returns
You can probably guess what this star stole from her latest release, because if we were in her shoes, we totally would too. Although there were countless umbrella props on the set of Disney's 'Mary Poppins Returns', she could only get her hands on two, one of which she was forced to return.
To keep the movie to feel as real and magical as possible, set designers created an animatronic brolly that "sort of winked and moved its head and talked". Although this was Blunt's go-to-choice to take home, she unfortunately had to return it for it as it was due to be entered into a museum and therefore accepted another, less magical version.
But Emily, if you're reading this, we've got a supercalifragilisticexpialidocious windproof umbrella waiting just for you!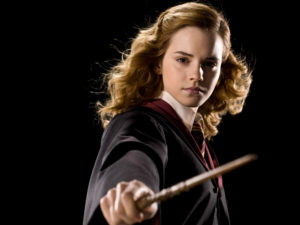 2.    Emma Watson — Harry Potter Franchise
Starring in all eight of the Harry Potter movies, there are countless props that Watson could have taken home with her — but she selected three special pieces that were close to both hers and her character's heart. Once the franchise ended in 2011 with 'Deathly Hallows Part 2', which earned more than 1.3 billion at the box office, Emma thought it was only right that some of Hermione's essentials left set with her:
"I took my wand, I took my Time-Turner, and I took a cloak. That's about it really." Today, a lot of the props from set can be seen at Warner Bros. Studio Tour 'The Making of Harry Potter' in London. If you'd like to see more memorabilia from this fantastic franchise, hop on your Nimbus 2000 or catch the Knight Bus at midnight.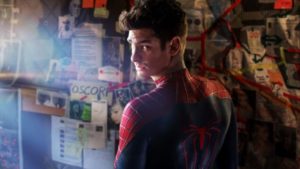 3.    Andrew Garfield — The Amazing Spider-Man
When you sign up to a superhero film, there's no saying how long you could be a part of the franchise. Andrew Garfield signed on to 'The Amazing Spider-Man' after Toby Maguire's trilogy, and completed two films which were directed by Marc Webb (no pun intended). Once 'The Amazing Spider-Man 2' was complete, the actor admitted to Scott Mills that he stole something extremely valuable from set…
Speaking about the iconic Spider-Man costume, he commented: ""I may have stolen one and it may be in my luggage, it may be in my hotel room luggage. It may even be in my backpack in the car." However, he was quick to say that there were about 22 identical versions on the film!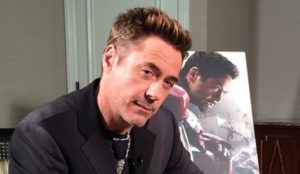 4.    Robert Downey Jr — The Avengers
Another superhero film has made it onto our list — but that's because they often have the most unusual props that every actor wants to take home. In this case, when Robert Downey Jr wrapped up on 'The Avengers' as Iron Man in 2012, he asked if he could have the 30-foot 'A' from the Stark Tower for his home in Venice as a joke.
A few weeks went by, and Robert completely forgot what he asked for — but that 'A' was delivered to him! "So now we have a massive Avengers 'A' that will be prominently placed."
Although Marvel were pretty happy to give Robert Downey Jr a massive part of the set, when Ben Affleck asked DC whether he could take home his Batman suit and they responded with: "For $100,000 you can." He instead opted to take a picture!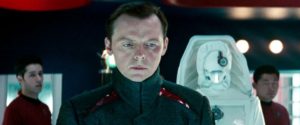 5.    Simon Pegg — Star Trek: Into Darkness
When you hear of Star Trek, you'll instantly think about the iconic Starfleet badge. During filming, Pegg admitted that every day when filming had come to an end, everyone would have to hand their Starfleet badge back to the set designers — so that they could keep them safe.
Assuming it would be the same on the last day, he admitted: "I stole my badge. It was on my costume when I got back to my trailer and it's a beautiful little brass thing. And I put it in my bag."
Do you know of any celebrities who stole from set? Or if you could have one piece of memorabilia from your favourite movie, what would it be?