From wind tunnels to blind-testing popular cola beverages, brands must put their product through its paces. How else will they know if they can go toe-to-toe with their competitors? After all, consumers are looking for quality, especially when it comes to everyday essential products. Testing processes have to be innovative in order to give a brand something to shout about. Fulton Umbrellas are keen to explore a few brilliant product testing methods!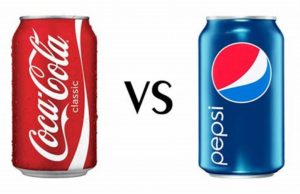 The Pepsi Challenge
The 'Pepsi Challenge' was a straightforward testing process in which the company sought to prove that their product was the favourite choice amongst customers. Participants blind tested two products, one of which was Pepsi and another was Coca Cola. After tasting both, the drinkers were asked to decide which one they preferred. Unsurprisingly, Pepsi reported more than 50 per cent of tasters were said to favour their drink over Coke. The testing initiative dates back to 1975, and in 2018 the brand revived the concept in their Pepsi Max campaign.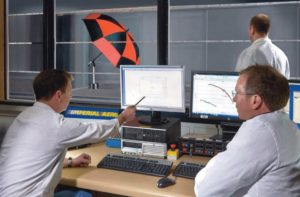 Fulton Umbrellas Wind Tunnel
We've all been caught out by an umbrella that has fallen victim to the elements, and it is never a fun challenge to be stuck in! Umbrellas have to withstand a lot in order to make it as a daily essential. Fulton is committed to ensuring that their products are always picked up from the porch on a day when the forecast is looking rather inclement. A sudden rainstorm is sometimes only half the battle, and an umbrella which gives way and reverses in the wind is never ideal. Fulton put their umbrellas to the test to assure quality performance in the harshest of conditions.
Fulton took products from their collection to be tested at the Imperial College in London, in the wind tunnel facility. Every element of Fulton's innovative product range was tested in the process. The Fulton Cyclone golf umbrella was tested at a wind speed of 78mph, and the super strength durable structure will allow you to complete every round of the course even in adverse weather! The high-performance polyester fabric and lightweight aluminum frame of the products lived up to their function and disaster was averted —a Fulton success!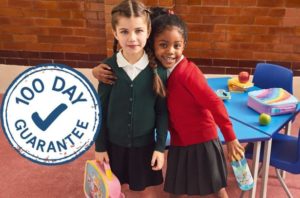 Tesco's School Uniform Guarantee
Parents with children heading back to school for the new term will want to know that they are getting quality uniform essentials that last. After all, the playground can be a challenging place for new school trousers and polo shirts. We all know that kids like to use their curiosity and explore everything, and sometimes a bit of wear and tear on school uniforms can leave parents looking for replacement items far sooner than they would've liked! Tesco came up with a solution for this, and their annual campaign coincides with the start of the new school year: put the product testing process into the hands of the child wearing the garments! Tesco offer a '100 Day Quality Guarantee' on their school uniform range at selected stores, meaning that garments can be tested under the exact conditions that they'd need to endure. From hands-on art lessons to a bumps in the playground at lunchtime, the garments experienced it all. With scuff-resistant shoes to reinforced trouser knees, each uniform innovation was well and truly put to the test. Parents can return products when proof of purchase is presented, up until the 100-day deadline has passed.
It certainly seems like 'tried-and-tested' is one of the best approaches to take!