Why Umbrellas Are the Best Present for the Family
The best presents in life are useful ones. Therefore, there can be no doubt that umbrellas can make the best present – they are incredibly useful, especially here in the UK! Throughout the year, there will be many times we all need an umbrella. But more than that, an umbrella is the perfect practical accessory to finish off an outfit.
So, whether you are buying for your nearest and dearest or for that person that has everything, we have picked out the best choices for people you may still need to buy gifts for.
For the lady in your life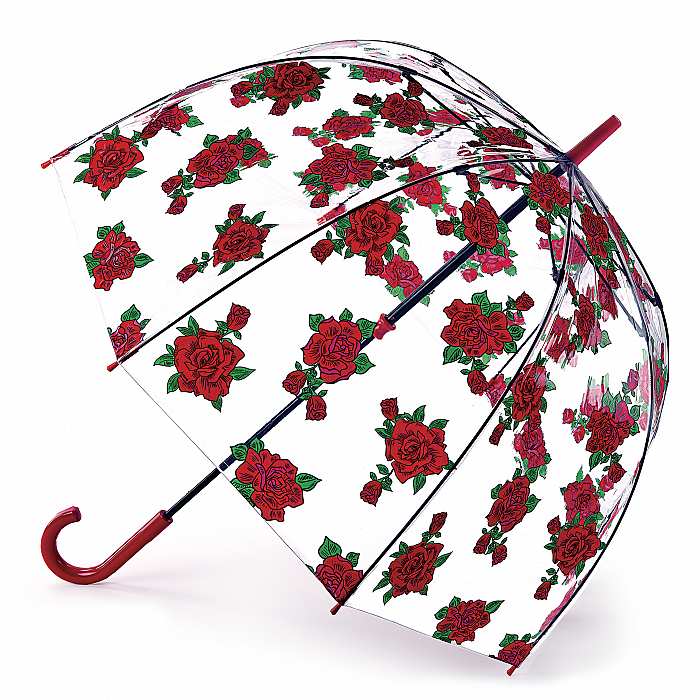 If the lady in your life loves to look trendy and you also want to show your love for her, get her the Birdcage-2 Tattoo Rose umbrella. Express the message of your love with the all-over rose pattern on this dome-shaped umbrella. Plus, it'll keep that fashionable ensemble dry. The pattern is printed on transparent plastic, meaning that visibility will be good for her whether she is using it on a walk or on her way to work.
However, if she loves her designer labels, we have a full range of Ted Baker, Orla Kiely and Lulu Guinness umbrellas that will suit her perfectly.
For the gentleman in your life
For the gentleman in your life, opt for something smart and durable. he won't appreciate an umbrella that will break after one gust of wind, after all.
Our Typhoon-1 umbrella is the best solution. Using the latest advancements in umbrella technology the Typhoon-1 is a windproof umbrella. The rib structure can withstand being inverted. Not only is it practical, but it is stylish with its sleek black colour and comfortable rubber-coated hook handle. It's the perfect choice whether he's off to the golf course or rushing to a meeting.
For the kids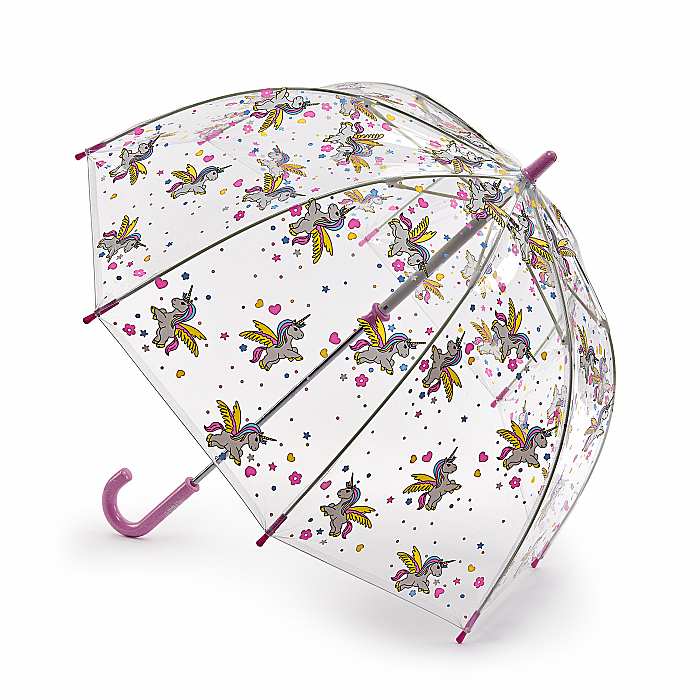 You might think the little ones in your life would not appreciate an umbrella, but with the fun designs we have, they will love them! For the little girl who is obsessed with magic and stories, get her the Funbrella-4 Bella the Unicorn umbrella. This magical unicorn patterned umbrella with pink hook handle (perfect for hanging off her school bag) will make her so happy when skipping to school on rainy days.
For the little boys that are obsessed with cars, trucks, buses, and all forms of transport, we have the Cath Kidston Junior-4 Mono Transport umbrella. The dark blue umbrella is covered in all sorts of vehicles, which is sure to put a smile on his face Christmas morning. The easy glide opening system means that it is safe and easy to use for small hands.
We hope our guide has shown you why umbrellas are great presents to get for family and friends. There are some great umbrellas spotlighted in this blog that anyone would be happy to get on Christmas morning.