The considerations involved in planning a wedding will seem endless for couples as they work through everything from choosing a venue to deciding on their menus and picking wedding favours. With so much to do, it's almost inevitable that sometimes, small details can be forgotten — but as long as these details don't involve forgetting the rings, then you should be fine! Join us and take a look at some of the key things to remember at weddings.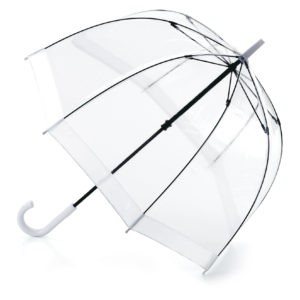 Have a 'point of contact' person
On the big day, you'll be overcome with emotion and from the getting ready routine to arriving at the venue, it's likely that the bride and groom will be hard to reach. It's not likely that couples will be spending time on their phones trying to make sure that everyone is in the right place at the right time, so it can prove useful to assign one of your attendees with the job of keeping guests informed of the goings on ahead of the ceremony. Having a handful of questions pop up simultaneously can be overwhelming, and the couple will already have plenty on their minds before they exchange their vows. Ask a family member or friend to act as a point of contact for guests or even a call recipient from suppliers or caterers, as this can feel like one less worry on a day that you'll want to enjoy every single minute of!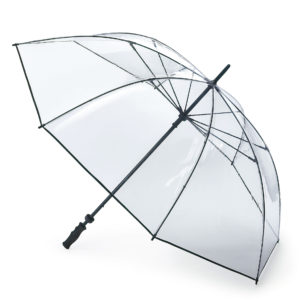 Don't get caught out by a downpour
One of the big concerns for both couples and their guests attending their big day is the weather, as we all know that in the UK, you just don't know what you might have to endure. You could be sweltering in late September looking for shade at any opportunity or shivering in a marquee on a day in mid-July. If you've already checked the forecast and it isn't looking promising, then it could be an idea to place a compact umbrella beneath the aisles in your venue. These could prevent the day from getting rained off, as many couples are drawn towards outdoor ceremonies rather than the traditional church setting — and your guests will certainly be grateful! If you're a bride worried about getting soaked as soon as you step out of the wedding car, the consider a clear umbrella from Fulton's collection. Our products are engineered with additional flexibility and reinforced ribs to help withstand wind. Your guests will still be able to see you, but if it's a rainy, windy morning then you'll manage to keep your hair and makeup sheltered from the elements.
Fend off the shivers
As mentioned, not everyone is inclined to keep their wedding inside, as a natural setting can often make for a great summer party feel to your wedding, as well as providing some lovely photograph opportunities. However, you might want to take into account that even if you are fortunate enough to enjoy a sunny wedding day, once the evening draws in the temperature is bound to take a fall. This can make guests wish that they'd brought that extra layer they were debating, as they try to combat their shivers by dancing — or by visiting the bar more often! A smart choice to keep your nearest and dearest warm is by dotting some blankets around your venue for guests to pick up when necessary.
Provide a spare seat or two
You'll probably be spending a day or two in your venue making sure that everything looks perfect ahead of your big day, paying attention to the smallest of details and being precise with the quantities of things that you'll require. It's always good to have a little too much than a little too less though, be on the safe side and make sure that your guests' plus ones are accounted for by providing a few extra seats if you are holding your ceremony somewhere other than a church with pews. You won't want to be having people rushing around in the minutes before you walk down the aisle, so have a few additional spaces free to guarantee that your ceremony runs seamlessly.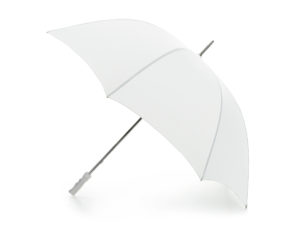 It's easy to get bogged down with wedding planning, so keep these all-important things in mind and worry less and enjoy yourself on your special day!